Case: Unsolved Murder of Joy Hayward in Chester Pennsylvania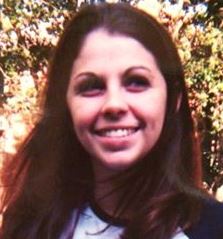 On February 12, 2004, while a guest at the Days Inn in Chester, PA, Joy Hayward was brutally beaten, raped, and strangled to death. The only thing that is known is that a DNA test has shown…
Link 1 | Link 2 | Facebook Group
Most Recent:
Kathleen Ann Shea-6 years old
Missing since March 18, 1965 from Tyrone, Blair County, Pennsylvania. Kathleen Shea was last seen walking from her home to the Adams elementary school, approximately four blocks away, on March 18, 1965. She was traveling north between 15th and 16th streets in Tyrone, PA when she vanished.
Tyrone, Pa. is a relatively small town. This case has generated, and continues to generate, much interest in the Central Pennsylvania area. No trace of Kathy has ever been found despite extensive efforts on the part of both Local and State Law enforcement. Numerous possible leads were pursued with negative results.

Investigators
If you have any information concerning Shea's whereabouts, please contact:
Pennsylvania State Police
Trooper Aungst
814-696-6100
You may remain anonymous when submitting information. ... See MoreSee Less
1 day ago
why in the world was this 6 year old walking to school alone in the first place that's just crazy in itself
This little girl's story has always pulled at my heartstrings ever since I first read about it years ago. Kathleen Ann Shea, Cherrie Mahan, and Mary Ann Verdecchia
Jane Pitman Hamel I thought of you when I saw this photo.
Jane pitman Hamel ....At first glance I thought that was a picture of you
Jane, I thought this was you, to.